Telling your child about your addiction is one of the hardest conversations you will ever have in your life. Every parent wishes to be a role model to their children but substance abuse of drugs or alcohol crashes that idealism picture. Most parents feel that by telling their kids about their own drug dependency, they will let their child down. However, it is not true at all.
Unexpectedly there are some amazing benefits to talking with your child about your alcohol and drug addiction.
What Works When Talking to Your Child About Alcohol and Drugs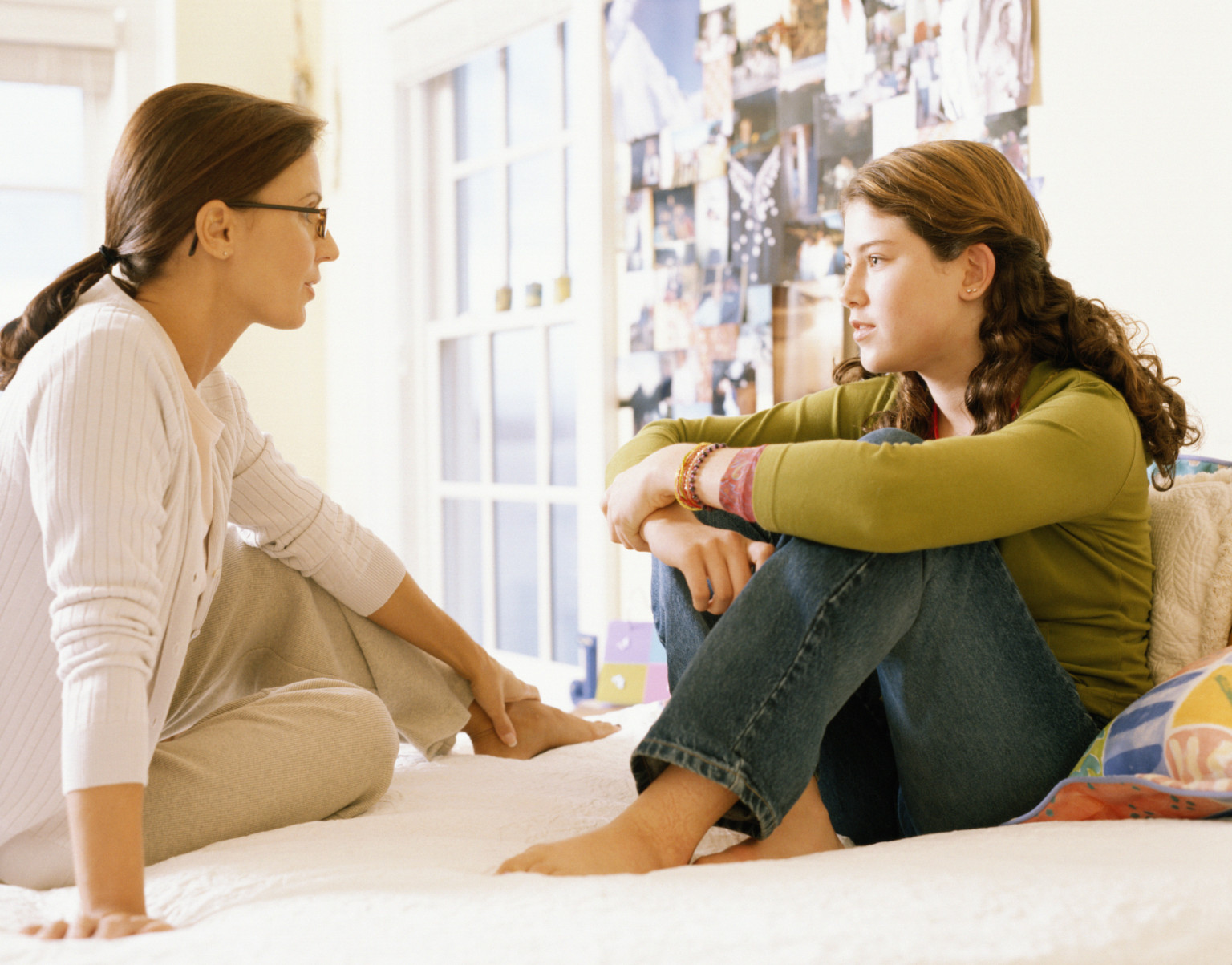 According to studies, most kids are exposed to drugs and alcohol in middle school start at the age of 12. This is a crucial time of life. Children are entering adolescence and beginning to challenge common beliefs about their world. Parenting at this particular time in a child's life is difficult at times. However, it's also a great opportunity to build a long-lasting feeling of trust and bond between you and your child.
Be Honest With Your Children
When having a conversation about your drug addiction with your children, being honest is the most important thing that you need to do. It is also important to remember to make sure that the conversation and details are age-appropriate for your child. But the earlier you start, the better – for you and for them. Don't allow fear to stand in the road of your honesty. Sharing your story with your child is building a strong foundation of awareness about substance abuse. You are able to tell them the truth because you have been through it.
By practicing honesty, are giving them a comfortable zone to you share with you about situations involving drugs and alcohol at school or with their friends.
Opening The Door For Communication
If you have teenagers kids, you know how difficult they are. However, it is also a crucial time to keep the door open for communication – especially when it is about drugs and alcohol.
By painting a clear picture for them of what it was like to have a drug or alcohol problem, you may save your children from going through the hell of addiction. However, if they still go on the wrong track and throw back your past when you try to stop them, then remember to stay calm and also remind them that you shared that with them with trust and to help them avoid making the mistakes that you made.
Benefits of Telling Your Kids About Your Addiction
Telling your kids about your past alcohol or chemical dependency is beneficial for them as well as for your own recovery. For some individuals in recovery, the longer they are sober the easier it is to romanticize their days of drinking. However, talking to your kids about it helps ground you in your recovery by keeping it always fresh. When you talk to them about your past behavior as an addict, you are going to stay more focused on your recovery.
Your kids will also benefit from it. Not only are you building a foundation of honesty and trust with them but also allowing them to share in your recovery. Hopefully, they may learn from your mistakes, but if they don't, and still choose to go down the same road you did, at least they will be knowing that they will have love and support from you when they really need it.
Explaining Alcohol and Drug Addiction to Your Children
Talking about your own story with your children gives you the opportunity to explain drug and alcohol addiction from a medical viewpoint. You can talk about the hard facts on how it changes the brain and personalities. This will let your child know that while you may have chosen drugs or alcohol, in the beginning, you didn't choose to become addicted. It is something that happens regardless of your intentions.
Foster a Trusting and Hopeful Relationship
When you and your child are ready, make sure that you give the subject the relevant time that it deserves. Limit all distractions while you are talking to them and be prepared to answer your children's questions. However, if they may not know what to say or ask at first – it might take them a while to process all that you are telling them. So it is beneficial to have your spouse there as well, or a counselor if you are having a difficult relationship with your child.
While talking to your children about this subject may be difficult, you are ultimately fostering a relationship of trust and hope with them. Your sharing will prompt them to share. And when they will see you now, in recovery, it will motivate and inspire them that even really hard things can be overcome with just right help.